Are you using your words to uplift your husband's the way they need to be uplifted? I thought I was being an uplifter, but my husband didn't see it that way. Read about my experience in my post "
Are You Watching Your Words?
" over at A Mother's Heritage.
In Christ,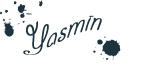 If you'd like to leave a comment,
please visit Growing P31 Woman on Facebook:
Click here