Recently, after more overdrafts in one month than I've ever had in the 9 years of being with my bank, I decided to take over our finances. I've been banking with our institution since I was a college girl. My husband and I just recently, in the last year or two, combined our accounts to one bank account. We decided to go with mine because of my history with them.
As a new homemaker, I was finding it hard to balance cleaning, cooking, bill paying, kids, husband, and high expectations. It was just too much and so I told my husband to take over our finances. He always seemed more than capable since he was always asking me if such and such bill was paid and telling me what was coming up that needed to be paid, etc. Well, God bless my husband, he's a great provider, husband, and father - but financier he is not! He just started paying bills without checking to see what other bills were automatically going to be taken out that month. Needless to say, we over-drafted. More than once. Not by small amounts.
And after much prayer, I really felt the Lord was leading me to take over the finances. He really spoke to my heart and impressed on me that all the years I worked in an office setting, dealing with department budgets, managing my time, dealing with difficult bosses and difficult clients, all that was preparing me to manage my home - including my finances.
OK, Father. I get it. Thank you.
So I began reading Dave Ramsey's Total Money Makeover and implemented that in our finances just this week. Hubby is all for it - and was actually the one to tell me to read the book. Some areas are really strange for us - like paying our gas and food shopping with cash! That's crazy! I never pay cash - other than yard sales! There was a time when I was working that I would never have cash on me. Never. Everything I paid on my debit card. But strange as it is, we get the point and we are committed.
Anyone else read Dave Ramsey's book or take the Financial Peace University class? My church actually offers the class, but I'm in the middle of taking another class so I'll just have to wait until next time.
In Christ,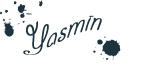 If you'd like to leave a comment,
please visit Growing P31 Woman on Facebook:
Click here