Today's Proverbs is Chapter 23. The verses that spoke to me most today were verses 15 & 16:
"My child, if your heart is wise, my own heart will rejoice! Everything in me will celebrate when you speak what is right." (New Living Translation)
As a mom, I can really relate to this verse. When my kids do or say something that is just wise or good, my whole being celebrates and I feel like the joy in my heart is just too much for me to contain! When Marissa invites her friends to church, or when Kaity creates an animation on the first couple verses of Genesis, or when JJ applies something from his faith to a real world situation - it just causes everything in me to celebrate!
I'm sure Abba Father feels the same way when we diligently seek wisdom, apply it to our own hearts, and then speak in wisdom - oh how His heart must rejoice with celebration! And just like my own children love when I gush over their wise choices, I too love knowing that I can actually cause my Heavenly Father to celebrate - because I have nothing else to offer Him but... me.
In Christ,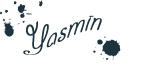 If you'd like to leave a comment,
please visit Growing P31 Woman on Facebook:
Click here