I've heard opinions of many people regarding today's TV evangelists... b
ut
Joyce Meyer holds a special place in my heart. The Lord
used her TV program
to lead me into a relationship with Jes
us Christ one early weekday morning and so I will be forever gratef
ul for what she does.
And so since we have beg
un a new year, I tho
ught it wo
uld be great to give away a copy of Joyce Meyer's daily devotional "New Day, New Yo
u". I love this devotional beca
use it is f
ull of script
ure and is a great way to start yo
ur day - with a word from God!
To enter, go to the bottom of this post and follow the three easy ways to s
u
bmit yo
ur name to win!
This is my first giveaway! I hope yo
u enjoy it and please share with others so they can enter!
This giveaway will be open
thro
ugh
Friday,
January 20th.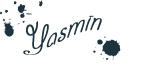 If you'd like to leave a comment,
please visit Growing P31 Woman on Facebook:
Click here
a Rafflecopter giveaway