Today was a really good day for Marissa, praise the Lord. Since it's the first Sunday of the month, the children didn't have Kid's Church and were with us. After Pastor's message on the parable of the wineskins (Luke 5:36-38), he asked for those who needed prayer to go p to the altar to be prayed for by the deacons, their wives, and other church leaders. Marissa told me she wanted to go up for prayer and so we went.
The deacons wife that prayed over Marissa is such a precious woman of God & knows about what Marissa has been going through. Her prayer was like my own in that it was straight from the heart and full of tears. I can't explain how beatiful it is to have a godly woman pray over my daughter with tears flowing down her beautiful face, as if she was crying out for one of her own children. God is so good.
Later in the evening, Marissa decided to go take a shower before going to bed. When she came out her face was visibly different. She came to me and said that she had spent her time in the shower talking to God and asking Him to forgive her of her sins, to remove them far from her, to step on them, and to let the Holy Spirit come and help her. Her prayer was that the Holy Spirit would live in her heart so that He could help her with her fears and anxieties. Then Marissa looked at me with her big beatiful eyes and said that at that moment she felt His presence! She felt as if a peace just came into her body and she just wanted to cry for joy. She honestly couldn't stop talking about her experience! At bedtime she took out her new Bible and we read a few chapters of Matthew together, then we prayed, and she fell asleep. She is now sleeping in her bed peacefully.
I'm just so grateful for a God who never leaves us! Marissa has always had a heart for God; she loves to ask great questions about our faith and she loves her Christian music as well. I pray that this is just the first step of Marissa's journey with her King and that she would grow closer and closer to her each passing day. Thank you for all your prayers and responses regarding Marissa and this journey! Please continue as they are truly big help to me! Thank you all!!
In Christ,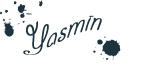 If you'd like to leave a comment,
please visit Growing P31 Woman on Facebook:
Click here