Scripture: Luke 1:30
"Don't be afraid, Mary," the angel told her, "for you have found favor with God!"
Observation:
The angel Gabriel was telling Mary that she need not worry, God was about to bless her!
Application:
This verse really stuck out to me because I also feel as if I found favor with God. I will always remember when I was around 10 years old, I loved the boys band: New Kids on the Block (NKOTB)!! I wasn't allowed to have posters or t-shirts of any group, but I did have their tapes and I faithfully listened to them daily. One day I was at my mother's job during the summer break and the local radio station announced that caller 100 would have two tickets to go see NKOTB in concert!! I picked up the phone and called, busy! I hung up and called again... busy!! About the third or fourth time I called, the phone rang!! Woo hoo!! After what seemed like forever, the person on the other end picked up, said "Caller 99" and hung up. It took me a second or two to realize what happened - I was one call away from being the winner. Caller 100 screamed into the radio station speakers as I glumly hung up the phone and leaned back in my chair. My whole life felt like that moment - I was always SO CLOSE, but never the winner or never the one. I always knew the popular girls, but was never one myself; I always caught the cute guys eye, but never got asked out; just a never ending SO CLOSE, but not the one. Until God called on my life. When I got saved four years ago, I felt like I was a winner! Like I FINALLY was that lucky person that won it all! God's grace and His love and His blessings on my life have just been so much more than I could ever imagine having... I mean, knowing that I am the DAUGHTER of THE MOST HIGH KING? It's like I was a pauper all my life and one day a King knocked on my door and claimed me as His long, lost daughter! So those words "for you have found favor with God!" really resonates within my soul. I have found favor with God.
Prayer:
Father God, thank you for loving me even when I didn't deserve it. For finding me in the midst of my sin and claiming me with your blood. Thank you! For just that one act, that one saving grace, I could praise Your name forever. Thank you for making me your favored daughter, like Mary before me. In Jesus name, Amen.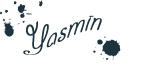 If you'd like to leave a comment,
please visit Growing P31 Woman on Facebook:
Click here